01: DO YOUR RESEARCH WHEN BUYING PROPERTY IN MARBELLA

Purchasing a property requires diligent research and preparation to ensure a wise financial commitment. When eyeing properties in Marbella, choosing the right real estate agent is essential.
The internet has become indispensable for global research, making it simpler for those living abroad to consider buying property or relocating to Marbella. This online exploration helps you gauge the market beforehand.
In Marbella, the property market operates transparently, with properties for sale available to most real estate companies. This is because Marbella real estate firms share a common database. Given the plethora of real estate agents in Marbella, you have a diverse range to select from.
While searching for a real estate agent, approach each with an open mind. Initially, working with multiple agents can be beneficial. However, it's crucial to eventually choose the one you're most comfortable with.
We recommend beginning with agents that align with your requirements. It's imperative to narrow down to one agent, placing your trust in their expertise. This is why Villa Noble takes immense pride in our expertise. Our agents possess the knowledge and experience to earn your trust.
FAQ
---
IS MARBELLA A NICE PLACE TO LIVE?
While a popular tourist destination, Marbella is revered as one of the finest places to reside in Europe. It boasts an exemplary quality of life, fantastic year-round weather, and a perfect environment for individuals and families. The picturesque surroundings and myriad activities, coupled with friendly locals, make Marbella an idyllic home.
IS MARBELLA EXPENSIVE TO BUY A PROPERTY?
Given Marbella's status as a haven for celebrities, it's no surprise that it claims Andalucía's priciest real estate. Despite housing multi-million euro properties and being a choice for celebrities like George Clooney, Antonio Banderas, and Eva Longoria, Marbella offers various suburbs with a wide price range.
WHY SHOULD I USE A REAL ESTATE AGENT?
Though the internet is readily accessible, buying property without a real estate agent is a misconception. Agents streamline the search process, help clients see overlooked details, identify investment potential, offer local insights, and provide valuable connections. Their negotiation skills are vital in securing the best deal.
02: TRAVEL TO MARBELLA AND ORGANISE YOUR PROPERTY VIEWINGS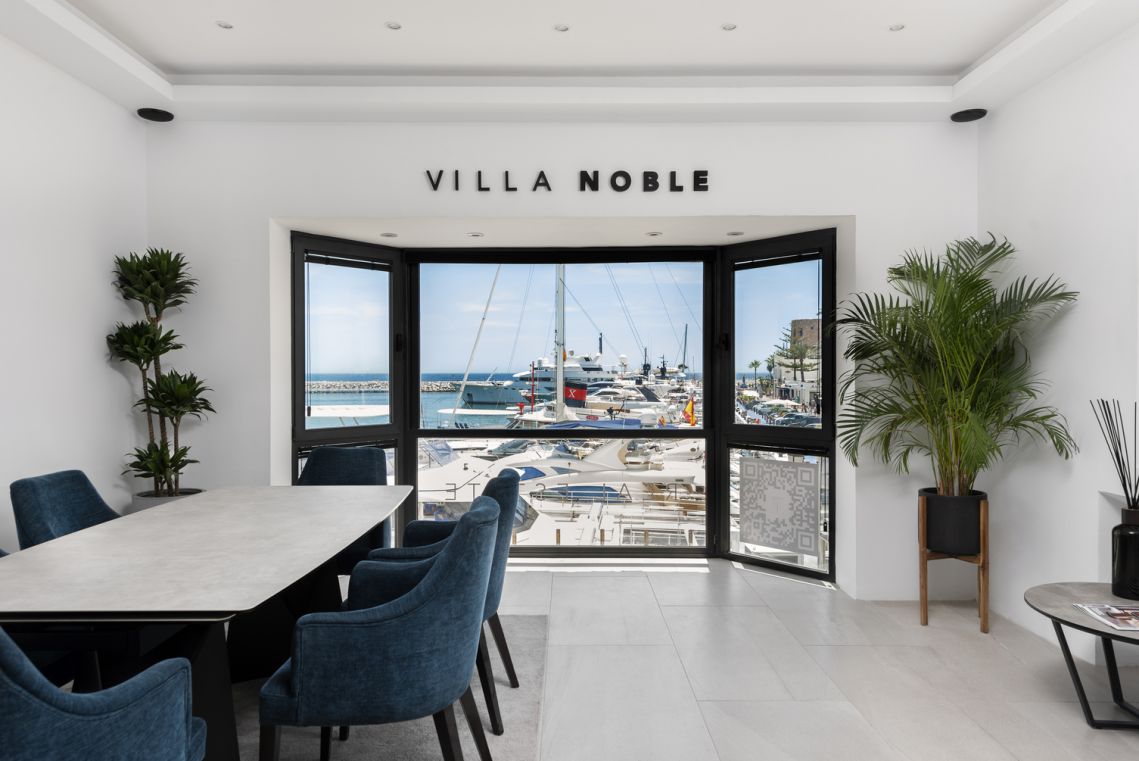 Once you've planned, it's time to visit Marbella. If you're already there, scheduling property tours is the next step. Here are some tips:
Tip 1: Pre-select properties before visiting.
Tip 2: Have a chosen real estate agent coordinate your viewings.
Tip 3: View around five properties per day to avoid overwhelming yourself.
Tip 4: Assess the vicinity of each property to ensure it matches your preferences.
Tip 5: If a property impresses you during the day, revisit it at night for a different perspective.
Tip 6: Be candid with your agent about your impressions of each property.
Tip 7: Be adaptable. Online impressions can differ from in-person views. Thus, trust in your agent's ability to adjust is key.
03: PREPARATION IS KEY WHEN CONSIDERING BUYING PROPERTY IN MARBELLA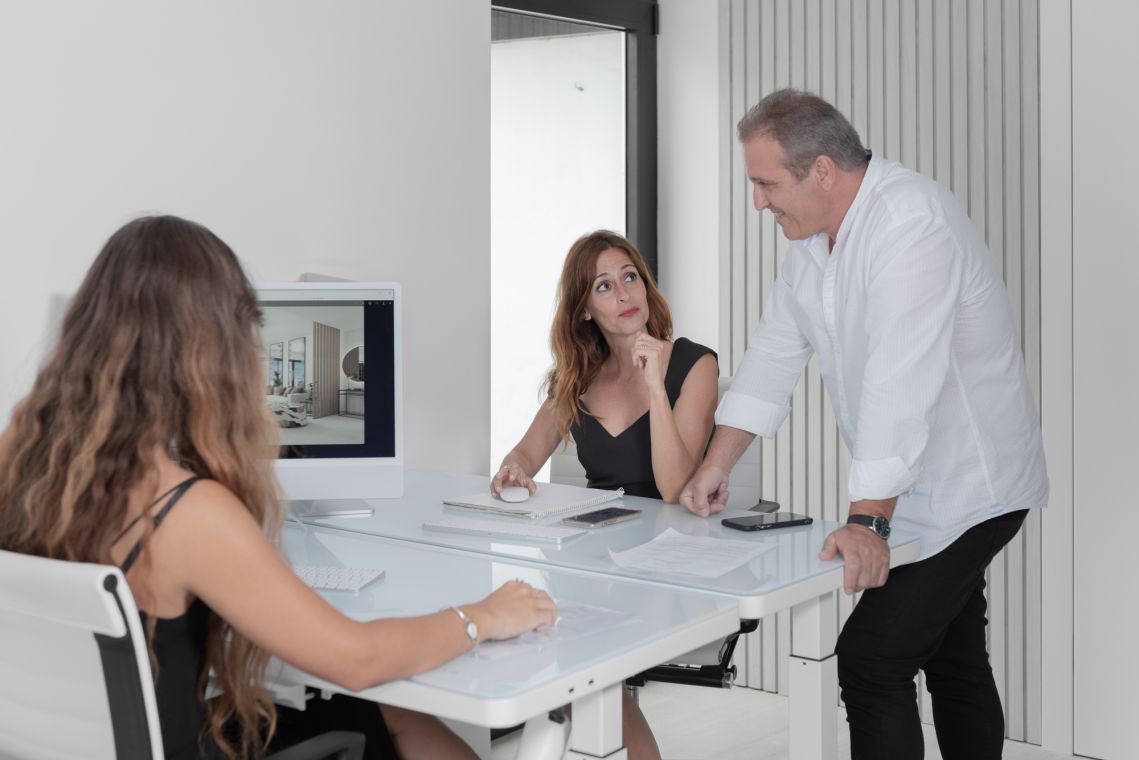 Before diving deep, it's crucial to note that it's highly advisable to get all required documentation ready either prior to or during your Marbella trip. This ensures a streamlined process, saving both time and money.
After researching agencies and companies online, you can then lay out a plan for your Marbella trip and secure all necessary documents ahead of your visit. Remember, Spain emphasizes documentation. To expedite future proceedings, it's best to have all paperwork ready even before you see any properties.
Although Spain doesn't impose specific restrictions for non-resident foreigners purchasing property, there are essential prerequisites:
The N.I.E Number (Número de Identidad Extranjero) serves as a unique ID for foreigners, critical for several activities in Spain, including bank transactions, phone services, and more. You can procure this number from a Spanish Consulate if you're abroad or directly in Spain, either at the Police Station or through a gestor.
For Andalucía, the N.I.E application needs:
European Passport holders: Main ID page display and its photocopy.
Other Passports: Full passport display, photocopies of all pages, two ID photos, and two filled-out Ex-15 application forms.
A justification for needing an N.I.E.
OPENING A BANK ACCOUNT IN SPAIN
With your N.I.E, opening a Spanish bank account becomes feasible. It's worth considering foreigner-friendly banks like Sabadell, CaixaBank, Santander, and Bankinter. Banks often necessitate your physical presence to initiate the process.
Besides, you'll need:
Proof of identity, usually in person.
N.I.E
Proof of Funds or Tax Declarations
Any additional documents the bank mandates.
Sometimes, banks may also require address proof or even a non-residency certificate. If documents are from outside Spain, they might need an Apostille stamp and Spanish translation. Watch out for bank fees, especially those tied to foreign transfers.
It's crucial to remember that due to inadequate documentation, some people have missed excellent purchase chances. So, always check your legal and fiscal status before property viewings in Marbella.
CHOOSING YOUR LEGAL REPRESENTATION
It's essential to have a reliable solicitor and tax advisor for your Spanish property acquisition. Establish a rapport with these professionals even before buying, as it aids during negotiations. If Spanish isn't your primary language, opt for multilingual representatives. Marbella, being cosmopolitan, boasts professionals fluent in various languages.
FAQ
---
WHAT IS THE N.I.E NUMBER?
The N.I.E Number (Número de Identidad Extranjero) is a unique ID for foreigners in Spain, essential for numerous activities. It's obtainable at the Police Station or through a gestor. If you're abroad, the Spanish Consulate is your go-to.
CAN FOREIGNERS HAVE A SPANISH BANK ACCOUNT?
Yes, foreigners with an N.I.E can open bank accounts in Spain. They'll need to meet specific criteria and furnish required documents. Banks like Sabadell, CaixaBank, and others are known for their foreigner-friendly services.
SHOULD I BUY A NEW PROPERTY BEFORE SELLING MY CURRENT HOME?
This depends on your financial scenario. While buying first ensures a seamless move, it might mean juggling two mortgages. Selling first avoids dual mortgages but might necessitate interim accommodation.
04: STRATEGIZING NEGOTIATIONS WITH MARBELLA PROPERTY OWNERS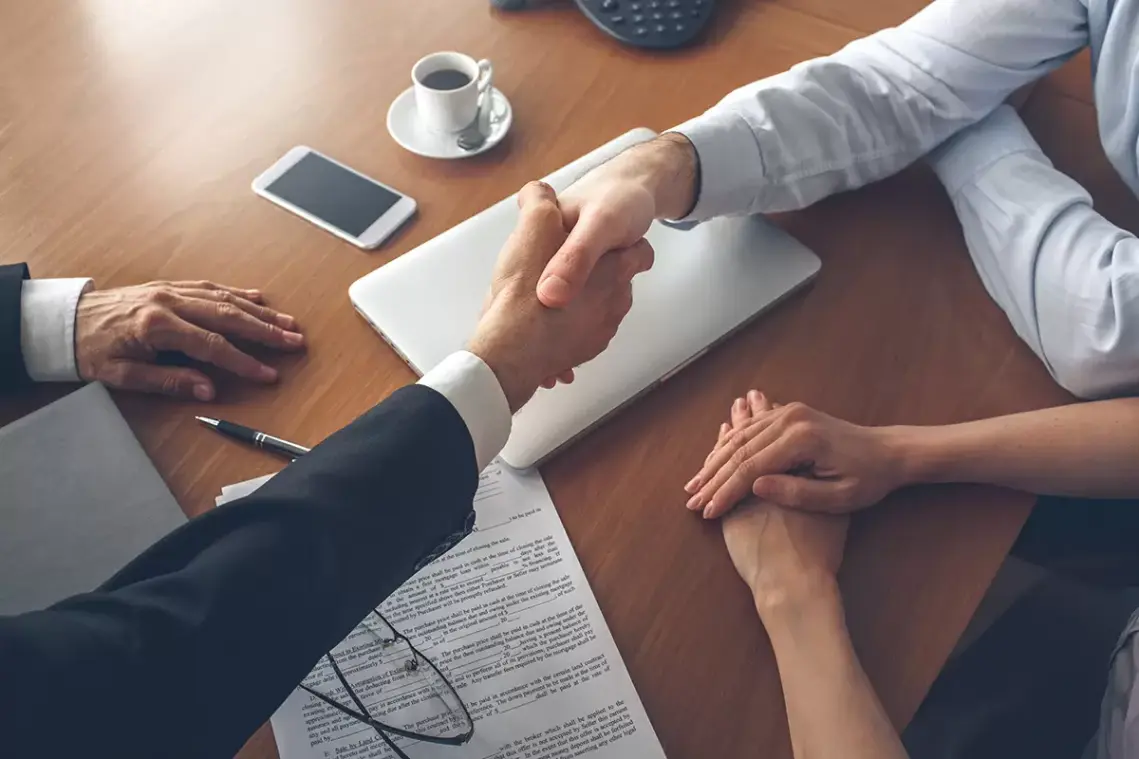 Upon identifying your dream property, the negotiation with the private owner begins. Here are essential pointers for this phase:
PLACING YOUR BID
Always document your offer, ideally through your agent. Ensure clarity on included items like furnishings. A fair and earnest offer increases acceptance chances. While face-to-face negotiations have their merits, agent-mediated negotiations often lead to more favorable outcomes due to their expertise. If you have specific conditions, list them in the initial offer.
CONDUCTING TECHNICAL DUE DILIGENCE
Before or alongside making an offer, consider technical due diligence. This process shines a light on potential risks and minutiae like cosmetic issues or crucial infrastructure aspects. Detailing these can influence your offer.
FAQ
---
HOW SHOULD I FRAME MY HOUSE OFFER?
Documented offers, especially through agents, often get favorable outcomes. They should be fair and show genuine intent. Sometimes, direct negotiations between buyer and seller work too, but agent-mediated negotiations often yield better results.
HOW MANY PROPERTIES TO VIEW BEFORE BIDDING?
There's no strict number. It depends on market availability, personal experience, and location preferences. The goal is understanding market dynamics and pricing. Stay flexible throughout the viewing process.
05: FINALIZING AGREEMENTS DURING A PROPERTY ACQUISITION IN MARBELLA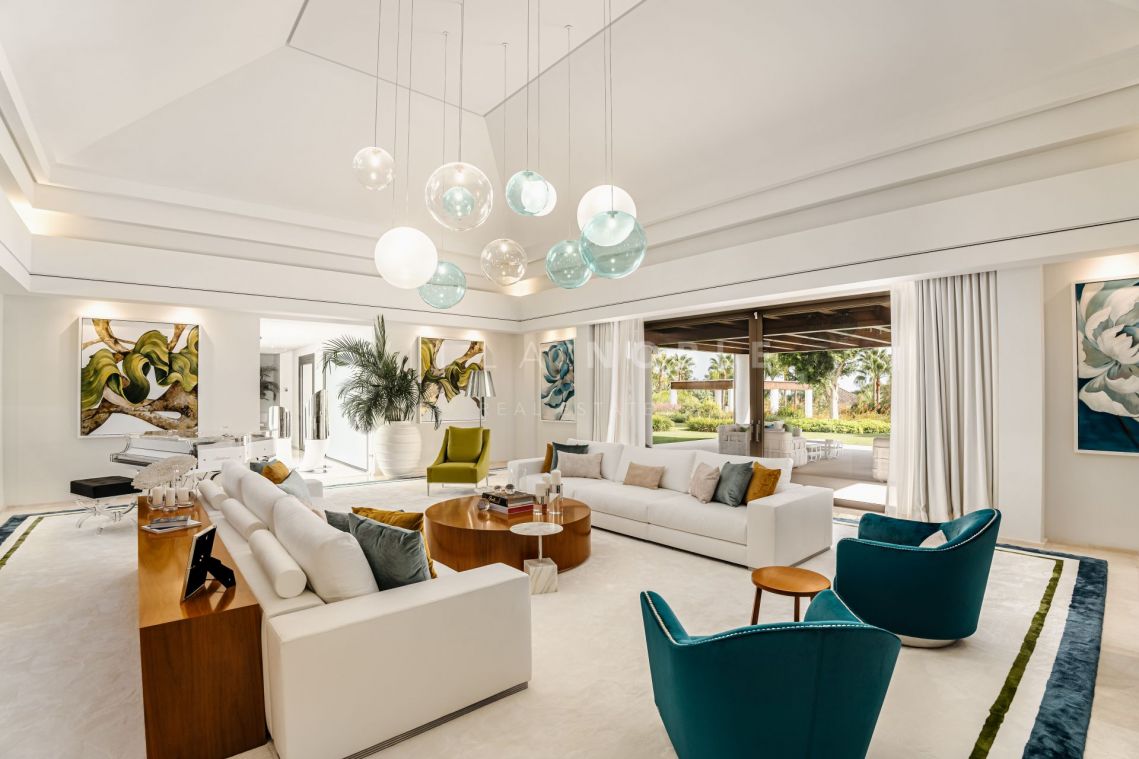 Upon the seller's acceptance of your offer, you'll transition into the legal segment of the acquisition journey. The standard method in property purchases involves signing a reservation contract, a purchase agreement, and lastly, an official deed at the Notary during the completion day.
RESERVATION CONTRACT – DOCUMENTO DE RESERVA
The reservation contract is a mutual agreement between the prospective buyer and the seller, typically reserving the property for a duration of 7 to 14 days or longer. The seller sets a reservation fee, which the buyer is expected to pay. This fee usually ranges from €5,000 – €20,000 or 1% of the sale price, though it can be subject to mutual adjustments.
If the purchase proceeds, this fee is subtracted from the overall price. If the buyer retracts without stipulated valid reasons, the fee is forfeited as compensation for keeping the property off the market.
PRIVATE AGREEMENT ACCOMPANIED BY A 10% PAYMENT
Post the reservation contract, you'll be prompted to sign a private agreement and deposit 10% of the property's value, inclusive of the previously paid reservation fee. Occasionally, one might skip the reservation phase and directly engage in this 10% agreement, especially for high-valued properties where brief reservations aren't feasible.
The 10% payment can align with any of the following contracts:
Penitential Deposit Contract – This ensures the seller faces penalties if they retract from predetermined terms. Should the seller back out, they are liable to refund twice the buyer's deposit. Conversely, if the buyer reneges, they forfeit their 10%.
Private Purchase Contract – Less common due to its binding nature for both parties. Either party's refusal to progress might not suffice to negate the agreement, possibly leading to legal obligations.
Purchase Option Contract – The seller can't retract in this scenario. The buyer retains the choice to proceed with the acquisition or forfeit the 10% deposit.
MORTGAGE WHEN BUYING PROPERTY
Should you contemplate a mortgage in Spain, initiate this process early. Mortgage approvals can require up to 2 months post-application. Some standard mortgage conditions are:
Mortgage value: Maximum 50% of the property's price
Interest: 1.5% to 3.5% annually
Duration: 15 to 25 years
Prepayment penalty ranges between 0.5% to 0.25% of the repaid amount.
Life and property insurances might be bank prerequisites.
CLOSING THE PROPERTY PURCHASE IN SPAIN – ESCRITURA DE COMPRAVENTA
The completion stage gathers all stakeholders: buyers, sellers, legal representatives, and involved bank personnel. On endorsing the title deed at the notary's office, the property's ownership and responsibilities shift to the buyer, concurrently with the payment through bank cheques—a preferred method due to its prompt and verifiable nature.
Post endorsement and tax clearances, the deed registration at the Land Registry could take three months. Subsequently, all utility contracts need to be updated with the buyer's details.
FAQ
---
POST-ACQUISITION PROCESS?
Upon notary endorsement, property possession and responsibilities transfer to the buyer. Deed registration might require three months post which, utility contracts should be updated.
MEANING OF A RESERVATION CONTRACT IN SPAIN?
It's a preliminary agreement that reserves a property for an agreed duration. Breaches from the buyer might lead to the fee's forfeiture unless unique contract clauses dictate otherwise.
SELLER'S RETRACTION POST RESERVATION FEE PAYMENT?
Standard contracts often mandate sellers to repay twice the deposited amount if they opt out. To minimize risks, it's prudent to quickly transition to the subsequent private agreement post reservation.
SELLER'S MOVE-OUT TIMEFRAME?
Unless differently defined, post all notarial signatures and key handover, the buyer can occupy the property. If sellers seek extensions, mutual negotiations determine the terms.
MORTGAGE RATES IN SPAIN?
Rates lie between 1.5% to 3.5% annually. Banks provide fixed and variable mortgages, each with its pros and cons. Variables hinge on the bank's rate plus the prevailing EURIBOR, reviewed annually.
06: POST-ACQUISITION CONSIDERATIONS IN MARBELLA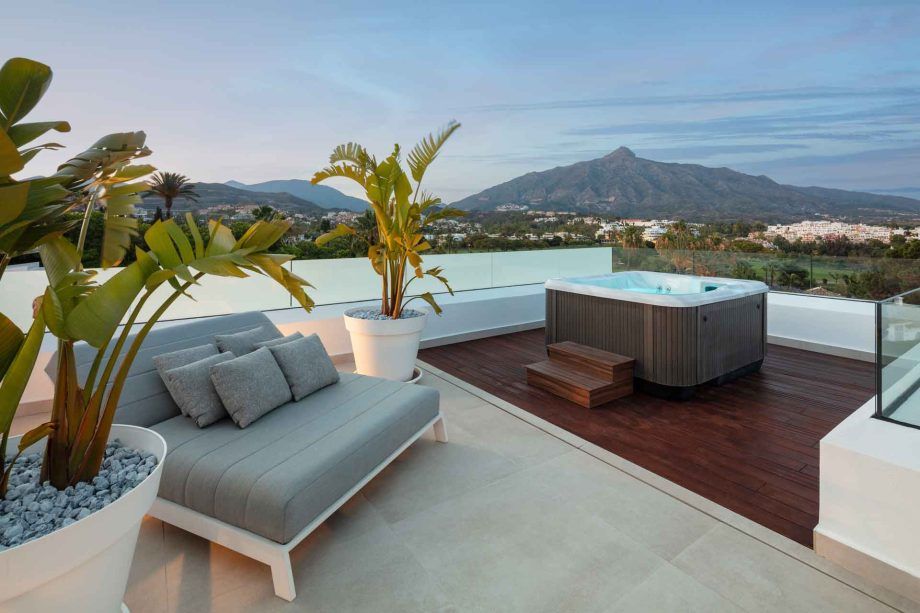 Post property acquisition, ensure all relevant taxes are settled, and your ownership is duly registered. Solicitor assistance can be invaluable in these matters.
Note that acquisition-related costs aren't exhaustive; other post-purchase expenses arise. Villa Noble's website offers comprehensive advice on Marbella property taxes and acquisition fees, coupled with general tax recommendations.
PROPERTY REGISTRATION
Ensure all utility and community bills are transitioned to your details. Lawyers can assist if agreed upon.
After clearing taxes, registering the property at the local registry is paramount to establish your ownership. Some essential documentation includes:
N.I.E and authorized passport copy
ITP Tax Payment acknowledgment
A copy of the previous owner's IBI Tax Payment.
PROPERTY OWNERSHIP IN SPAIN
Congratulations on becoming a property owner! Below is a concise breakdown of the financial obligations tied to property ownership in Spain:
PROPERTY-RELATED COSTS:
Maintenance Fees:  Costs such as cleaning, repairs, utilities, garbage collection, etc., are influenced by your property's size and type. For instance, maintaining a villa with a garden and pool is more costly than an apartment.
Community Fees:  If your property is part of a development or building with shared spaces, you're legally required to join the Community of Owners (Comunidad de Propietarios) and contribute fees. These fees, decided at the annual general meeting, range from a few hundred to several thousand Euros annually.
Property Ownership Tax (IBI):  This local tax varies based on residency status and the valor catastral set by the municipality. Typically, the tax rate ranges between 0.4% and 1.1% of the valor catastral, costing about €200-1500 annually.
Garbage Tax:  A mandatory fee for waste disposal, this tax depends on the volume of waste and the location, averaging around €300 yearly.
HOMEOWNER'S PERSONAL COSTS:
Annual Wealth Tax:  Progressive state rates for this tax start at 0.2% for assets up to €167,129 and increase to 2.5% for assets beyond €10,695,996. Regional variations exist. Notably, there's a generous tax-free allowance of €700,000 per individual, including non-residents.
Personal Income Tax (IRNR):  Non-resident property owners face this tax, which differs based on property rental status:
Not Rented Out:  Non-residents without rental income or other Spanish income sources pay a tax based on property value: 25% or 2% of the valor catastral. For a €700,000 property, you'd pay €3,500.
Rented Out:  Non-residents declaring rental income follow specific regulations. Commonly, they pay 25% of their gross rental income. Conversely, residents are taxed on their yearly income, but rates are on a downward trend recently.
GOLDEN VISA INSIGHTS:
For non-EU citizens wishing to settle in Spain, the Golden Visa provides a solution. By investing a minimum of €500,000 in Spanish real estate, you can obtain residency. Key points include:
-Applicability to non-EU residents with no criminal background.
-While properties can be worth more and have mortgages, €500,000 must be free of encumbrances.
-Demonstrable financial capacity to live in Spain is a must.
This visa grants you and your family the right to live, work in Spain, and move freely within the Schengen area for two years. It's renewable as long as you retain the property. Physical residency or tax payment in Spain isn't mandatory, and applications can be made through an agent. So, if you've invested over €500,000 in a property in Marbella, you're eligible for the Golden Visa.
IN CONCLUSION
Buying property in Marbella requires thorough planning and understanding of Spain's property acquisition processes. This might seem daunting, but with a reliable real estate agent like Villa Noble by your side, the process becomes smoother. Villa Noble offers expertise, trustworthiness, and a track record of helping global clients find their dream homes in Marbella.
As you settle into your new property, you'll reflect on your purchase journey, confident that trusting us was the right choice.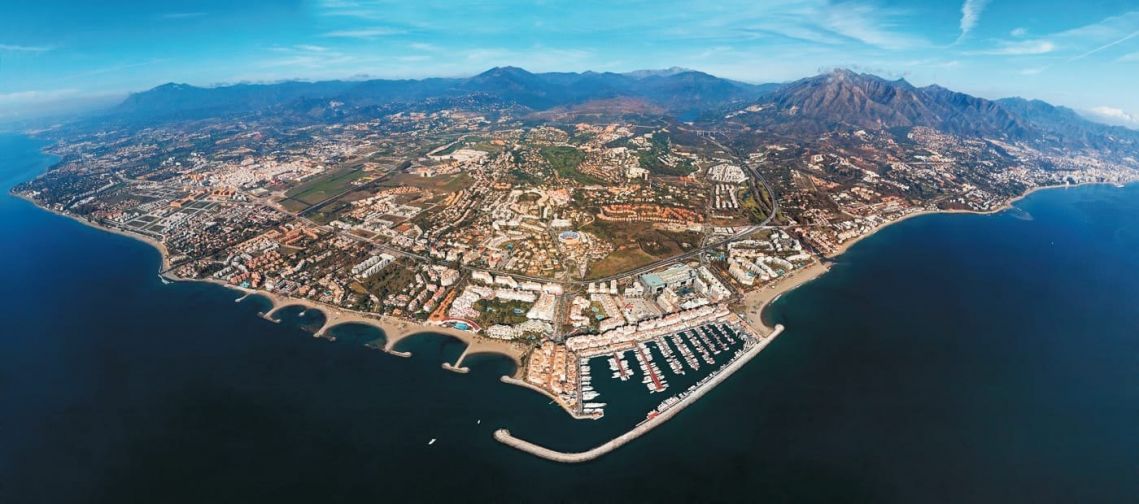 Article by Louis Wittner
Share this article