A gem on the Costa del Sol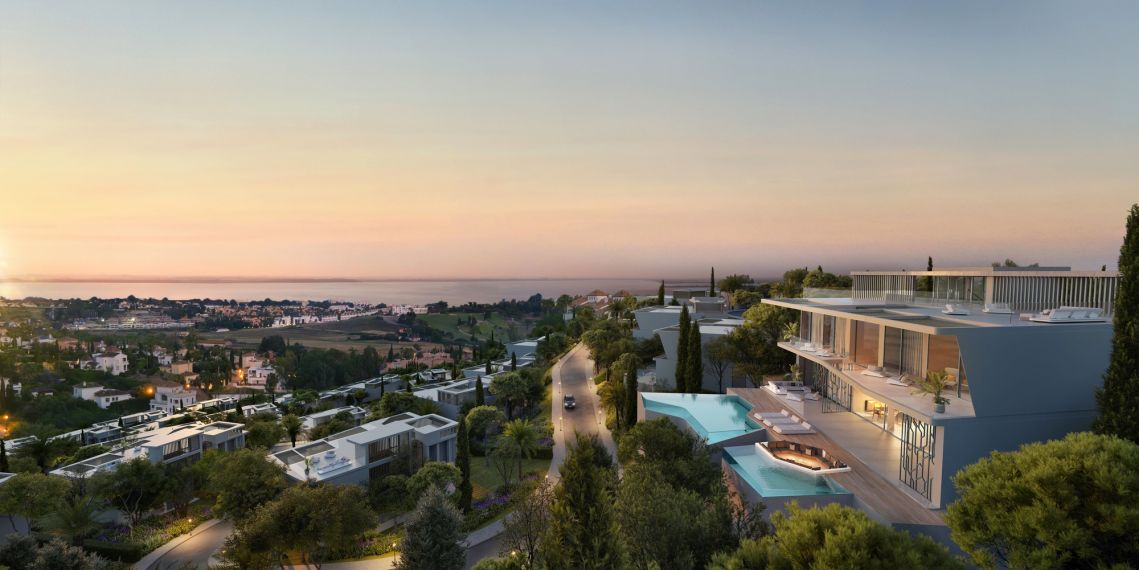 Spain is a beacon of luxury real estate, and the crown jewel in its offering is the enchanting Tierra Viva. An ambitious collaboration between the acclaimed developer DarGlobal and the iconic design house Lamborghini, Tierra Viva offers prospective homeowners and property investors an exclusive opportunity to acquire a piece of paradise in the charming Benahavis, mere moments away from the vibrant Marbella.
Tierra Viva: An Epitome of Luxury Villas
Tierra Viva, a tranquil haven of 53 luxury villas, perfectly captures the essence of sophistication and luxury living. This exclusive property is segmented into three villa types: Diamante, Zafiro, and Esmeralda, each with its unique allure.
Diamante Villas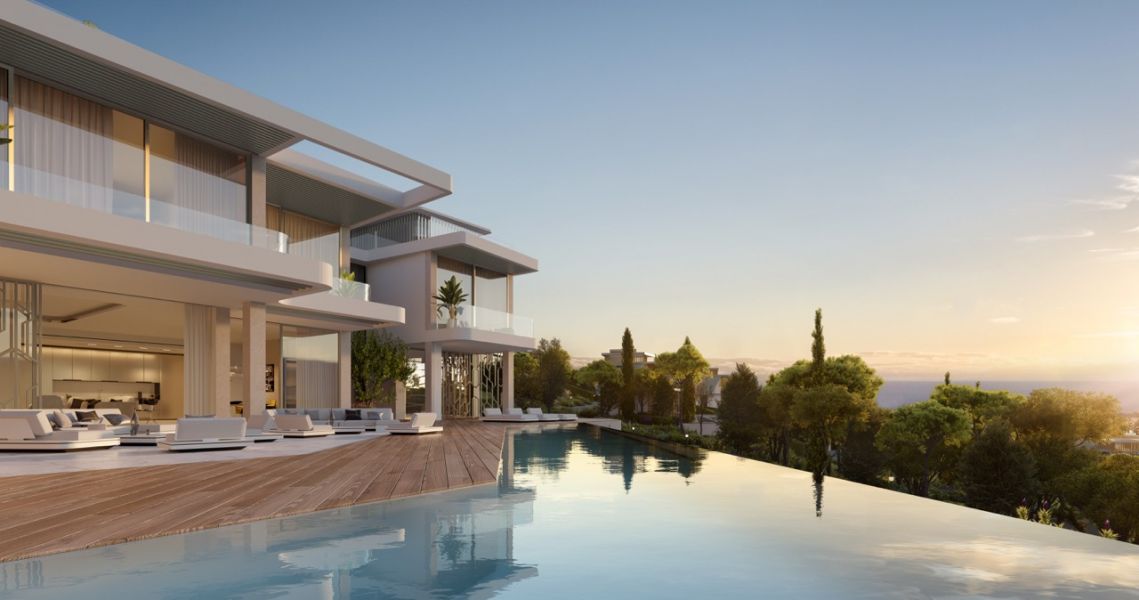 Representing the epitome of luxury, these majestic 6-bedroom villas span four levels of architectural brilliance. Your sanctuary includes an extensive swimming pool and luxuriant gardens, offering the perfect blend of opulence and tranquility that elevates the standard of residential real estate.
Zafiro Villas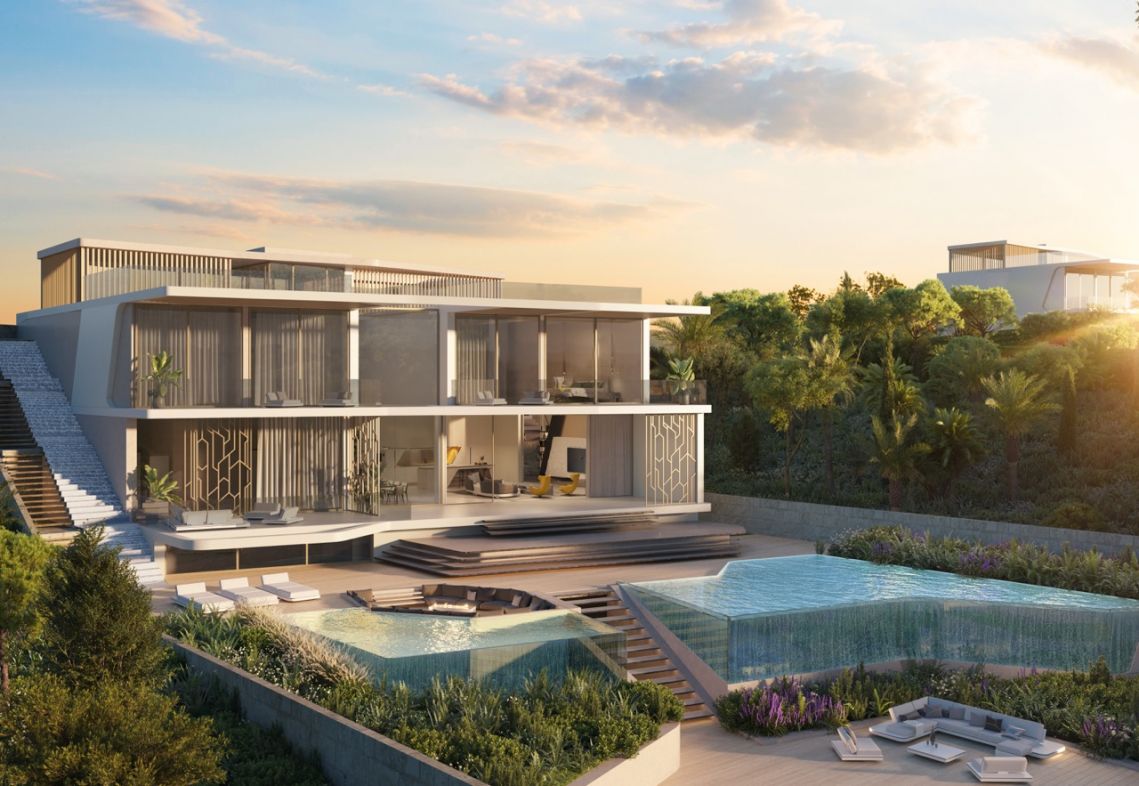 Synonymous with refinement, class, and sophistication, the Zafiro Villas host 5 bedrooms. These luxury properties provide stunning vistas from every room, enabling you to immerse yourself in the surrounding beauty with floor-to-ceiling windows, a private swimming pool, and sweeping panoramas of the Mediterranean Sea.
Esmeralda Villas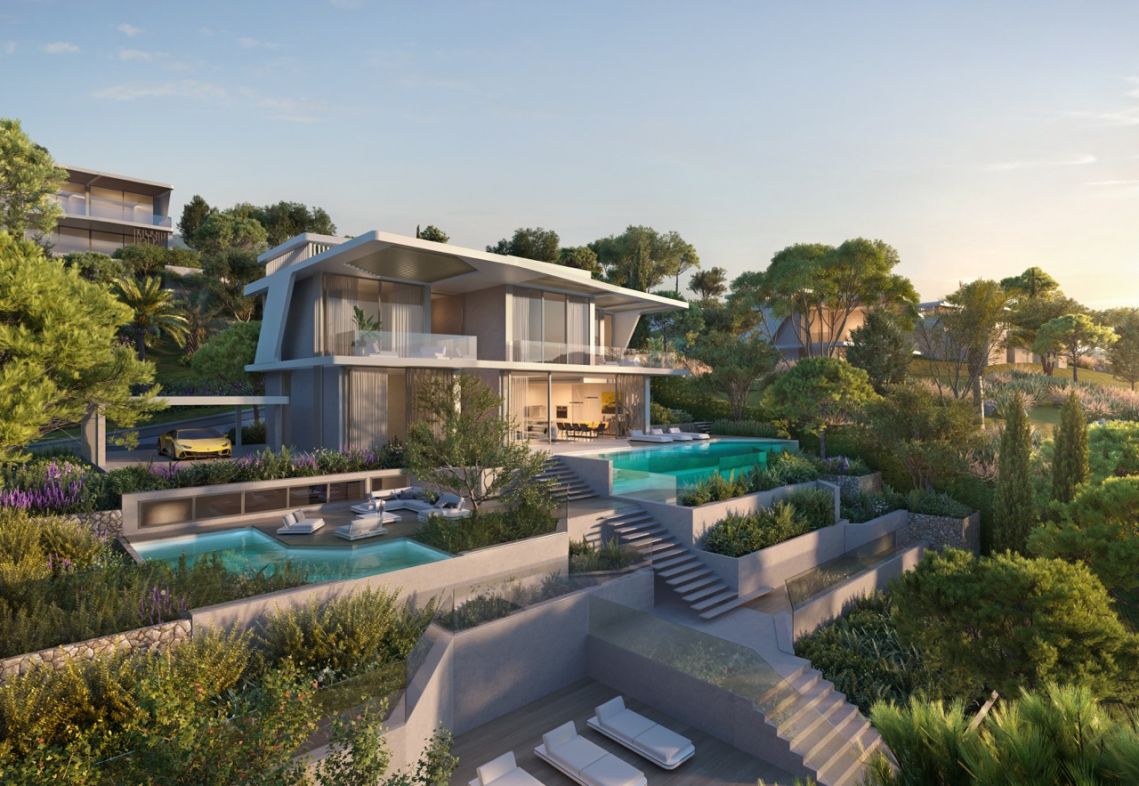 The 4-bedroom Esmeralda Villas offer a perpetual summer experience, with magnificent terraced gardens and exclusive pool areas. Infused with the spirit of luxury real estate, these villas also house a steam and sauna room, and a lavish home theatre in the basement.
The Lamborghini Brand: A Testament to Innovative Design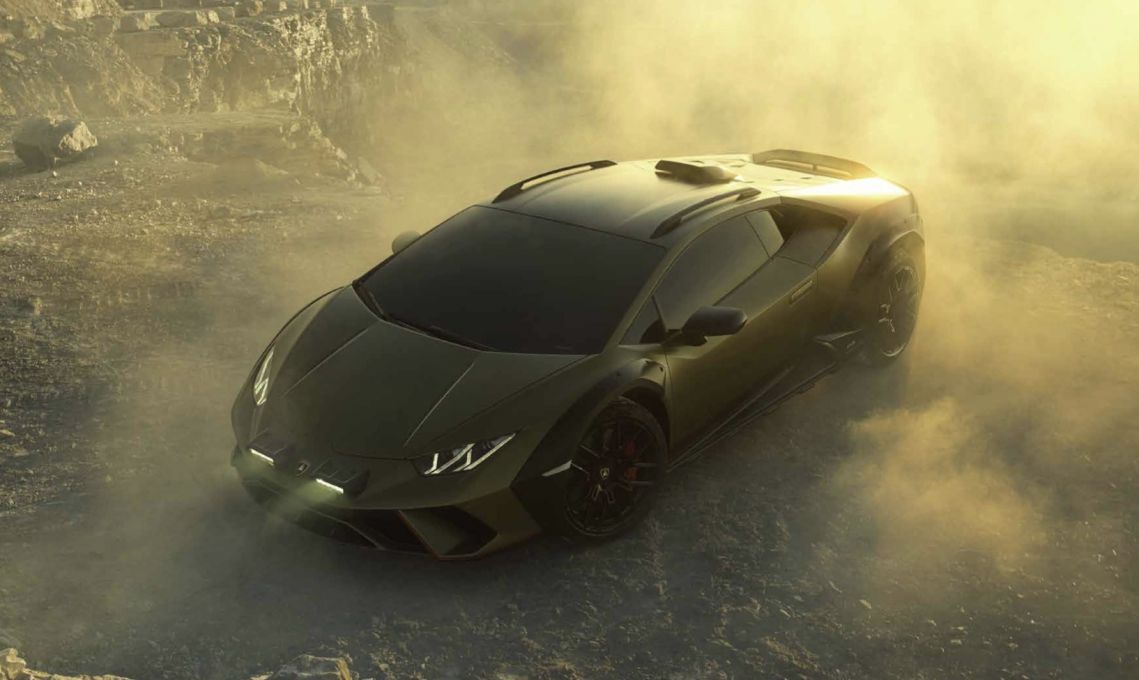 Every corner of Tierra Viva reflects Lamborghini's innovative design ethos, ensuring a lifestyle that is as thrilling and elegant as their famed automobiles. Their global reputation for visionary design is evident in these luxury properties, setting a new benchmark for luxury villas in Spain.
Benahavis: A Real Estate Paradise
Nestled between Marbella, Estepona, and Ronda, Benahavis is a hidden gem in Spain's real estate market. Known for its vibrant dining scene, golf courses, and stunning nature, its strategic location provides the tranquility of the countryside and the excitement of nearby Marbella. To find out more about the history, population and in depth real estate market insights about Benahavis, please read our blog on Benahavis – A guide to the booming real estate market.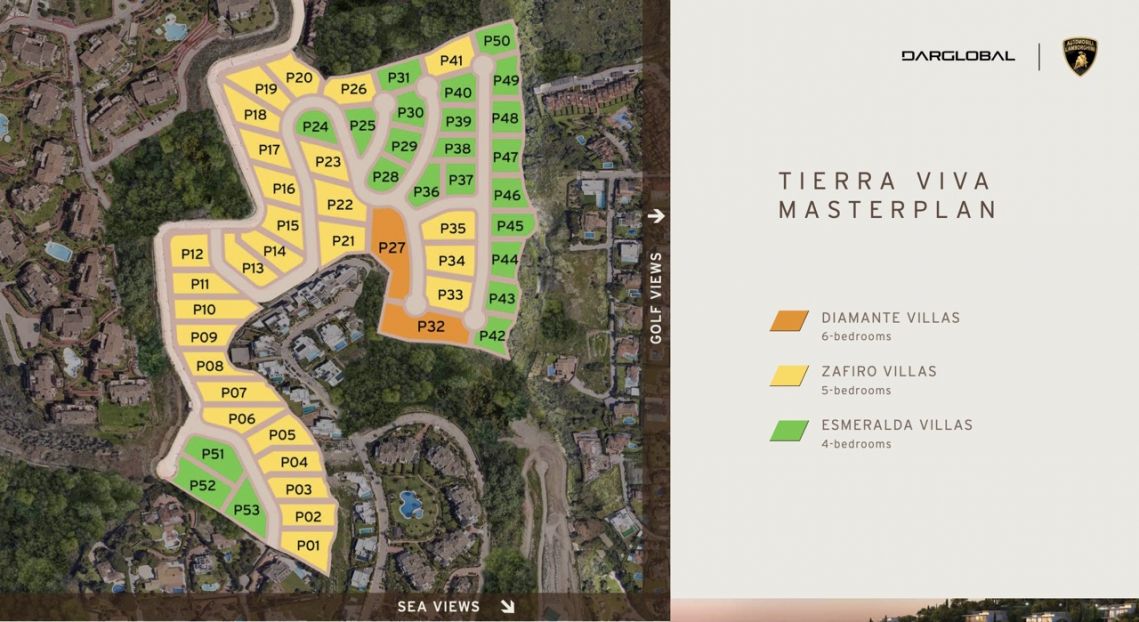 The Benahavis Real Estate Market
Benahavis's real estate market offers an attractive prospect for discerning investors. The region has seen steady appreciation in property values over the years, making it a lucrative destination for property investment. The unique combination of luxury and tranquility makes properties like Tierra Viva particularly sought-after in the residential real estate sector.
A Prudent Real Estate Investment with Villa Noble
Investing in a Tierra Viva villa promises more than an extraordinary lifestyle – it promises a rewarding financial future. Thanks to the collaborative brilliance of DarGlobal and Lamborghini, unmatched location benefits, and a thriving real estate market, Tierra Viva represents a prime opportunity for real estate investment in Spain.
To explore this unique opportunity, there is no better partner than Villa Noble, a leading real estate agency with a sterling reputation for excellence.
With years of experience in the luxury property market, Villa Noble offers a comprehensive understanding of your needs and aspirations. Our team of expert realtors prides itself on its unrivaled expertise, deep local knowledge, and commitment to delivering exceptional service.
At Villa Noble, we guide you through every step of the real estate investment process, ensuring a seamless and rewarding experience.
We are more than just a real estate agency; we are your trusted partner in unlocking your dream lifestyle at Tierra Viva.
Step into the realm of luxury real estate with Villa Noble, your preferred partner for securing your home in Tierra Viva.
Article by Louis Wittner
Share this article