Marbella Golden Mile – The best of the best ?
The Marbella area of Spain is renowned for its lush Mediterranean coastline, its luxurious resorts, and its world-famous golf courses. But the area's most exclusive real estate can be found along its Golden Mile, a stretch of stunningly beautiful coastline that runs from Marbella to Puerto Banus. Here, you'll find some of the most expensive and sought-after luxury real estate in the world, from sprawling villas with their own beaches to modern apartments perched high above the ocean.
For those with a taste for luxury, the Golden Mile is the place to be. This stretch of coastline is home to some of the most exclusive beach clubs, restaurants, and resorts in the world. Celebrities, royalty, and international businesspeople are drawn to its luxury lifestyle, which is further complemented by an excellent selection of international schools, hospitals, and shopping.
The Golden Mile is also known for its world-class golf courses. Some of the most prestigious golf clubs in Europe are located along this stretch of coastline, including La Quinta Golf and Country Club, Las Brisas Golf Club, and Aloha Golf Club. Here, golfers can enjoy spectacular views of the sea, the mountains, and the surrounding area.
When it comes to luxury real estate, the Golden Mile is one of the most desirable places to buy in the world. Here, you'll find some of the most exclusive properties, ranging from massive villas with multiple bedrooms and bathrooms to cozy apartments with stunning views of the sea. Prices for luxury real estate on the Golden Mile range from low- to high-end, depending on size, location, and amenities.
From its world-renowned golf courses to its endless array of luxury resorts and restaurants, the Marbella Golden Mile is the ultimate destination for those seeking the best in luxury real estate. Here, you'll find some of the most beautiful and exclusive properties in the world, surrounded by stunning Mediterranean views and plenty of things to do. Whether you're looking for a private villa for your family or an apartment for weekend getaways, the Golden Mile has something for everyone.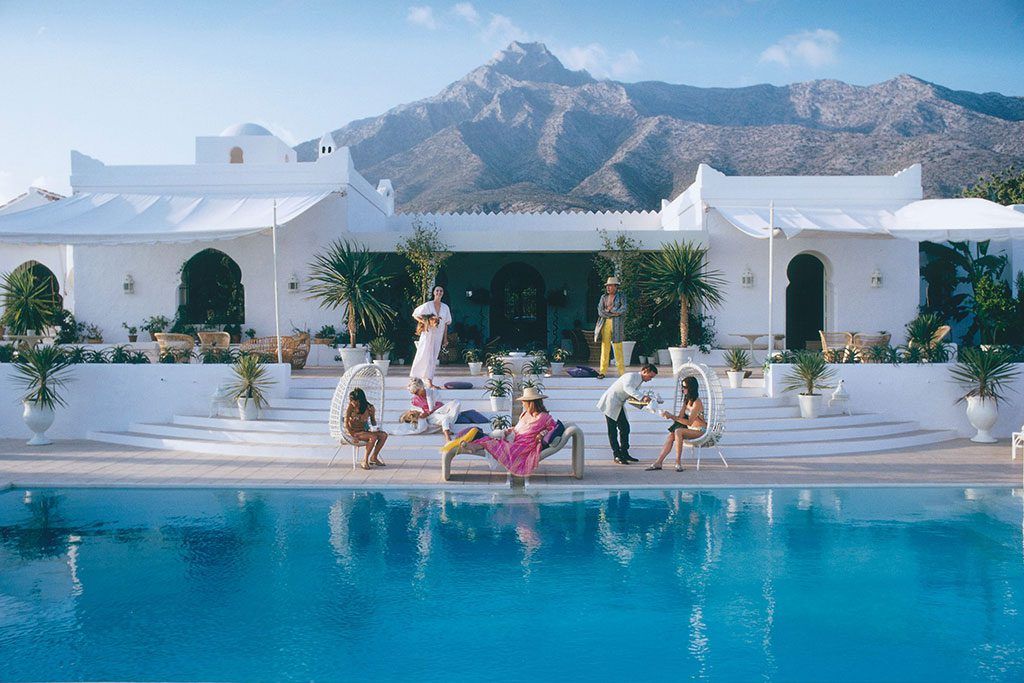 The beginning of Marbella Golden Mile
The area was first developed in the 1950s, when the construction of luxury residences began to take place. In the 1960s, the area further flourished when wealthy people from all over Europe began to flock to Marbella Golden Mile in search of a luxurious holiday or second home.
In the 1970s and 80s, the area experienced an even greater boom due to the influx of VIPs, celebrities and high-profile individuals who were drawn to Marbella's luxurious lifestyle. This created an even more exclusive atmosphere in the area, which soon became known as Marbella Golden Mile
Today, the area continues to thrive, with luxury homes and exclusive beach clubs dotting the coastline. It also has become a popular destination for luxury shoppers, who come to enjoy the many designer stores located along the Golden Mile. In addition, the area is also home to a number of high-profile restaurants, bars, and nightclubs, as well as several golf courses.
Overall, Marbella Golden Mile is an exclusive and luxurious area that attracts visitors from all over the world. It is a place of beauty, luxury and sophistication, and is sure to provide an unforgettable experience for anyone who visits.
Marbella Club Hotel – In the centre of the Golden Mile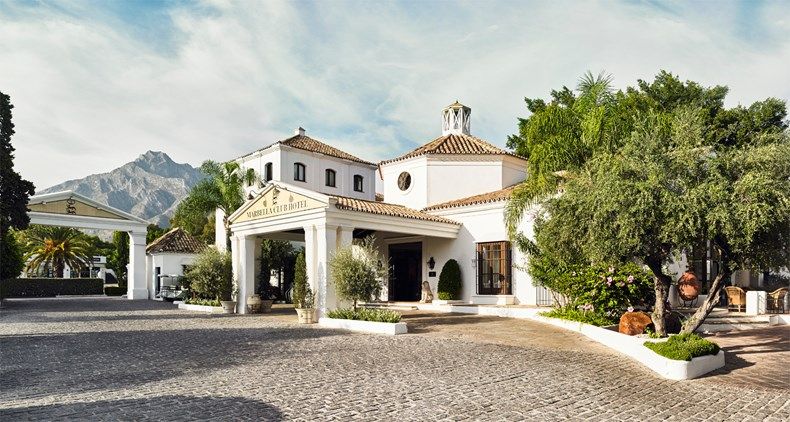 The Marbella Club Hotel is an iconic five-star hotel located on Marbella Golden Mile. It was founded in 1954 by Prince Alfonso of Hohenlohe-Langenburg, and is one of Spain's oldest and most luxurious resort. Since its opening, the Marbella Club Hotel has been the destination of choice for royalty, celebrities, and high-profile individuals from all over the world.
The hotel has a long history of providing its guests with exceptional service, luxury, and amenities. Over the years, the hotel has hosted many famous guests, including the Spanish royal family, celebrities such as Audrey Hepburn and Elizabeth Taylor, and music legends such as Frank Sinatra and Nat King Cole.
The Marbella Club Hotel has also been featured in various films, television shows, and documentaries.
Today, the Marbella Club Hotel remains one of the most luxurious and exclusive resorts in Spain. It offers world-class amenities, such as a private beach, two golf courses, a spa, and several restaurants and bars. The hotel also features stunning gardens and terraces, perfect for weddings and special events. In addition, the hotel boasts a variety of luxurious suites, villas, and apartments, all of which are designed to provide an unforgettable experience for its guests.
I want to buy a property on Marbella´s Golden Mile – whats next?
Congratulations! If you have already decided for a location then step 2 would be the fun part: Pre-selection! Now that you know where to look, you can easily scroll through our website and look through all our listings on Marbella Golden Mile.  
Some of the most demanded areas within Marbella Golden Mile is Sierra Blanca, Cascadas de Camojan, Los Picos,  Casablanca Beach, Nagueles, Altos de Puente Romano and El Vicario.
Save your favourite properties on our website and once you are ready to go send us a collective inquiry for all the pre-selected villas on the Golden Mile, or just give us a call! We also have many pocket listings that are not published online.
Article by Louis Wittner
Share this article