Located in the southwest of Spain, Puerto Banus is a luxurious marina town that has been a popular tourist destination since the 1970s. It is a hub of glitz and glamour, where yachts line the harbour and designer stores are a common sight. Puerto Banus has become known as a playground for the rich and famous, with its upscale restaurants, bars, and nightclubs attracting visitors from all over the world.
History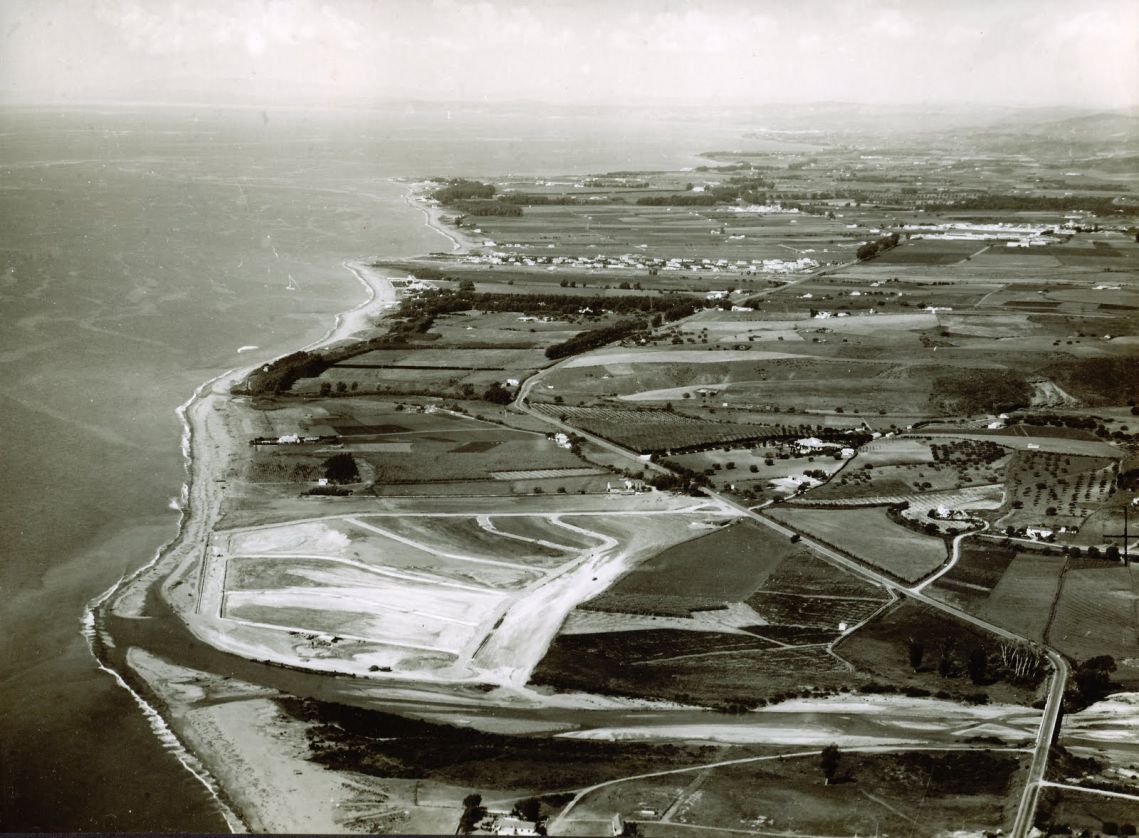 Puerto Banus has a rich history dating back to the 1970s when it was designed and built by renowned Spanish developer, Jose Banus Masdeu. The marina was originally built to attract the international jet-set to the Costa del Sol, and it quickly became a playground for the rich and famous. Puerto Banus is still known as one of the most glamorous destinations in the world, and it continues to attract celebrities, politicians, and business leaders from around the globe.
Puerto Banus was built on the site of an old Spanish fishing village, and it was designed to resemble a traditional Andalusian village with its whitewashed buildings and narrow streets. The marina quickly became a hub for luxury yachts and a mecca for high-end shopping, dining, and entertainment.
Today, Puerto Banus is home to some of the most exclusive properties in Spain. The area boasts an impressive selection of luxury villas, apartments, and penthouses, many of which offer stunning views of the Mediterranean Sea. The demand for property in Puerto Banus continues to grow, with investors and high net worth individuals from around the world snapping up properties in this prime location.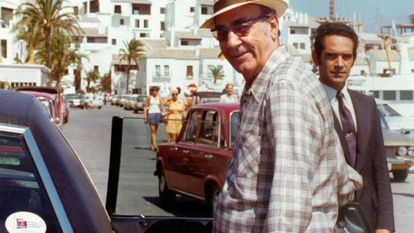 If you are looking to purchase a property in Puerto Banus, it is important to work with a reputable real estate agency with extensive knowledge of the area. Villa Noble is the leading luxury real estate agency in Marbella, and our experienced team can help you find the perfect property to meet your needs.
Whether you are looking for a luxury villa, an apartment, or a penthouse, we have a wide range of properties available in Puerto Banus and the surrounding areas. Having the our office in the heart of Puerto Banus – we have access to the best listings in this area.
Properties
Puerto Banus is known for its luxury properties, with some of the most exclusive and expensive real estate in Spain. From stunning villas with private pools to luxurious apartments with sea views, there is no shortage of high-end properties in Puerto Banus. Many of the properties in Puerto Banus are located in gated communities with 24-hour security, providing residents with the utmost privacy and peace of mind.
The price range of properties in Puerto Banus can vary greatly depending on the location, size, and condition of the property. As a popular and prestigious destination, the cost of living and property prices are generally higher in Puerto Banus compared to other areas in the Costa del Sol.
In terms of apartments, prices can range from around €250,000 for a small, older apartment to €2,000,000 or more for a spacious and luxurious penthouse with sea views. The average price for a two-bedroom apartment is around €350,000.
Villas and townhouses in Puerto Banus are also available at a wide range of prices, depending on the location, size, and quality of the property. Prices for a villa can start at around €700,000 for a smaller property, while larger and more luxurious villas can cost well over €10,000,000. The average price for a three-bedroom villa is around €1,000,000.
It's important to keep in mind that these prices are only estimates and can vary greatly depending on the specifics of the property.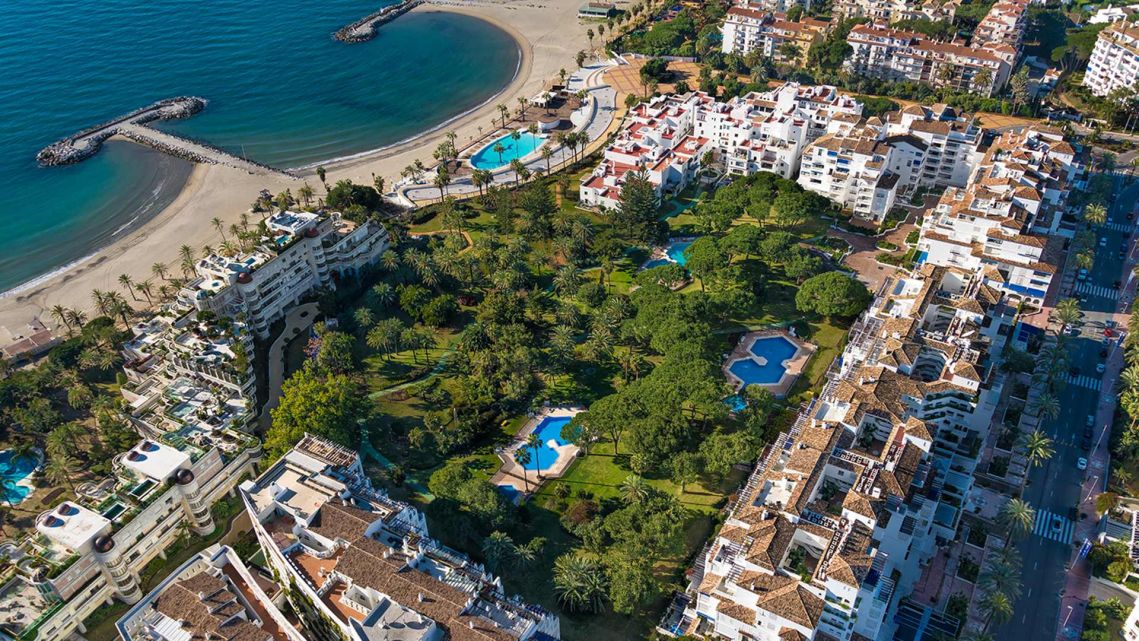 Shopping and dining
Puerto Banus is known for its high-end shopping and dining scene, making it a popular destination for those who love luxury and glamour. The marina is home to a wide range of designer stores and boutiques, including Gucci, Dior, and Louis Vuitton, as well as local Spanish brands like Loewe and Zara. The nearby El Corte Ingles department store is also a popular spot for fashion and beauty shopping.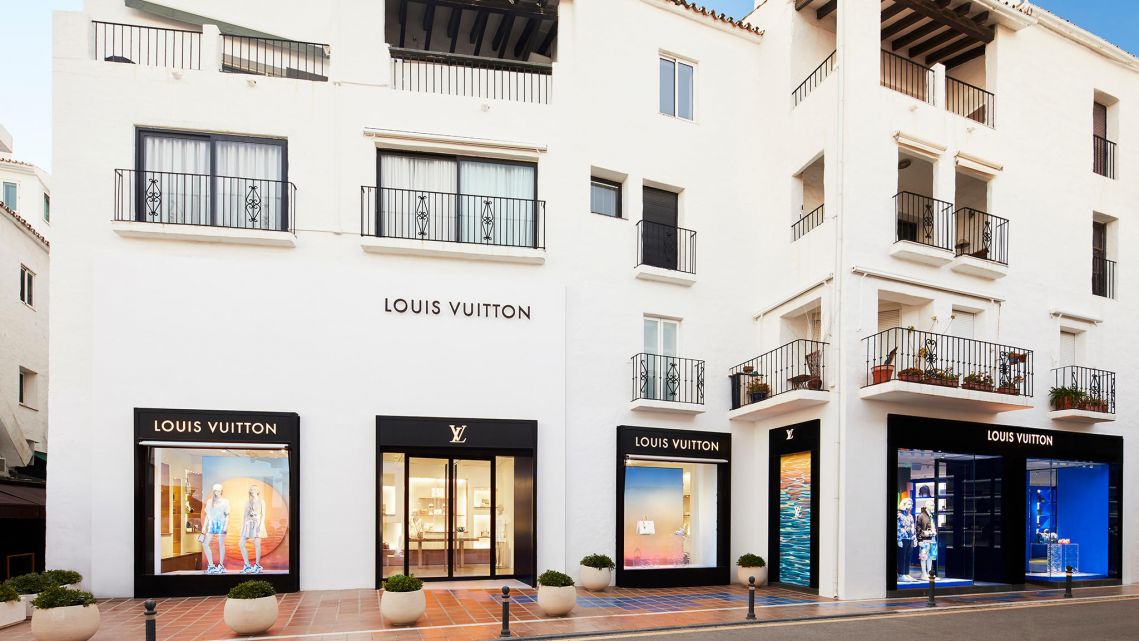 When it comes to dining, there is no shortage of high-end restaurants to choose from in Puerto Banus. One of the most famous spots is La Sala, a stylish restaurant and lounge that serves a mix of international and Mediterranean cuisine. Other popular restaurants in the area include Breathe, a chic and modern eatery with an emphasis on healthy food, and Los Bandidos, a traditional Spanish restaurant with a cozy and welcoming atmosphere.
For a more laid-back dining experience, the beachfront chiringuitos (beach bars) in Puerto Banus are a great option. La Pesquera is a popular spot for seafood, while the lively beach club and restaurant, Ocean Club, is known for its stylish ambiance and live music events.
Finally, Puerto Banus is home to a vibrant nightlife scene, with a range of bars, clubs, and lounges to choose from.
Overall, there is something for everyone when it comes to shopping, dining, and nightlife in Puerto Banus, whether you're looking for a high-end gourmet experience or a casual night out on the town.
Beaches
Puerto Banus is blessed with some of the most beautiful beaches in Spain, with miles of golden sand and crystal-clear waters. The beaches in Puerto Banus are well-maintained and offer a range of facilities, including beach bars, sun loungers, and water sports. The most popular beaches in the area include Playa de Nueva Andalucia and Playa del Rio Verde.
Sports and Activities
For those looking to stay active, Puerto Banus has plenty to offer. The marina is a popular spot for water sports, including jet skiing, parasailing, and paddleboarding. There are also a number of golf courses in the area, including the renowned Real Club de Golf Las Brisas. For those looking for a more relaxing activity, there are numerous spas and wellness centers in the area, offering a range of treatments and services.
Conclusion
Puerto Banus truly has something for everyone. Whether you are looking for a luxury property, a vibrant nightlife, or outdoor activities, this iconic marina has it all.
With its rich history and modern amenities, it is a destination that you won't want to miss. Whether you are a seasoned traveler or a first-time visitor, the charm and beauty of Puerto Banus are sure to captivate you.
So, plan your visit today, and make sure to explore all that it has to offer. And if you're looking to purchase a property in Puerto Banus, contact Villa Noble, the leading luxury real estate agency in Marbella.
Article by Louis Wittner
Share this article